What are Dentures?
Dentures are removable, artificial tooth replacements that our Lethbridge dentists use to replace missing teeth. They allow patients to preserve their face structure, eat properly and speak well.
Types of Dentures
Whether you need dentures to replace one missing tooth, a row of teeth or a whole jaw, there are four types of dentures: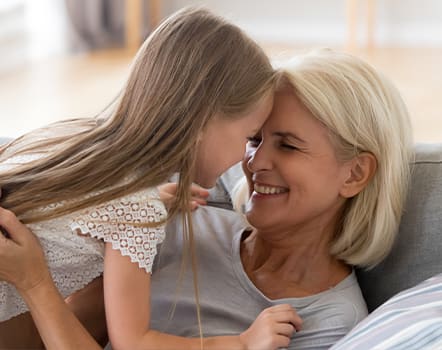 Why replace missing teeth?
If the gap left by missing teeth is not filled, the surrounding teeth may eventually shift out of position and into the gap. The supporting jaw bone may also begin to deteriorate, resulting in a condition called facial collapse.
If you are missing all or some of your natural teeth, dentures are an affordable option for replacing them. However, you may also want to discuss dental bridges or dental implants with your dentist.